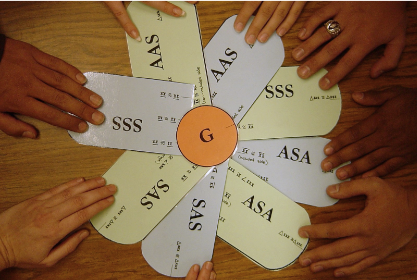 ProofBlocks is an intuitive new format for proof that:
Naturally prevents flawed logical arguments
Facilitates working forwards, backwards or from the middle of proofs
Allows students to easily verify the correctness of their work
Supports visual, kinesthetic and English language learners
Theorems, definitions, and postulates are represented using two dimensional blocks which are linked together to form logical chains of reasoning. Providing students with a "toolkit" of ProofBlocks gives them the basic building blocks they need to approach any problem, and a powerful new way to organize their thinking.
* Explore the links on the menu bar
*
Contact us!
We love getting feedback and talking about Proofblocks!